Received a text message from Shawn, Lixian's fiance on Monday asking if I'm free for dinner on Wednesday to celebrate Lixian's birthday. Of course I am, for the dear girl! :) I spent my Hari Raya PH with the girls at the staycation and we had such a great time! I was so looking forward to seeing the girls again and his message came at the best time. And of course, going out allows me to dress up and take pictures to blog, IG & dayre (@zoniaraymond)!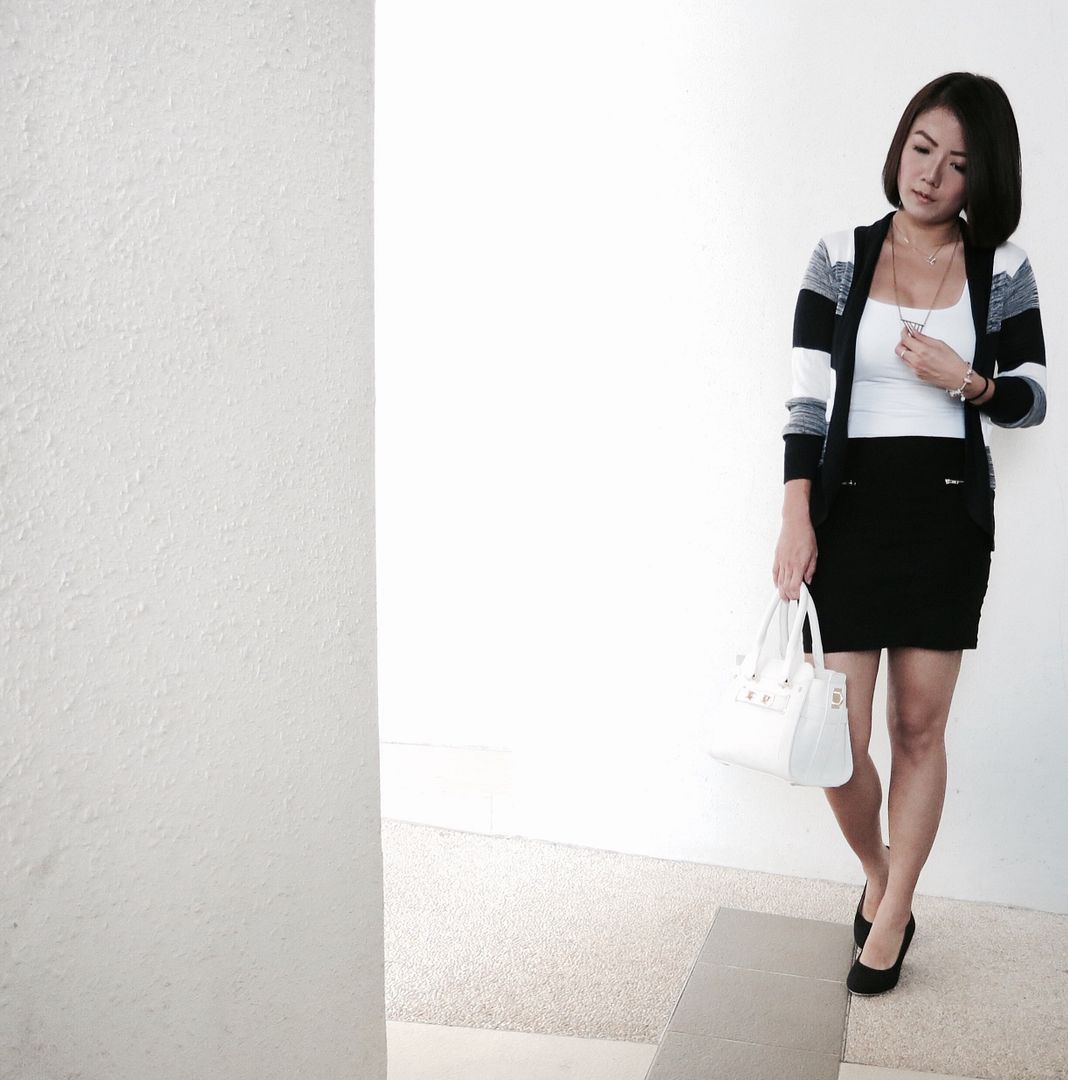 This was taken using self timer and it was really really hot and I was perspiring so badly! Several people liked the bag I'm using and just to share, its from Summurco! :) And of course, wearing my Pandora bracelet and bling bling shoes!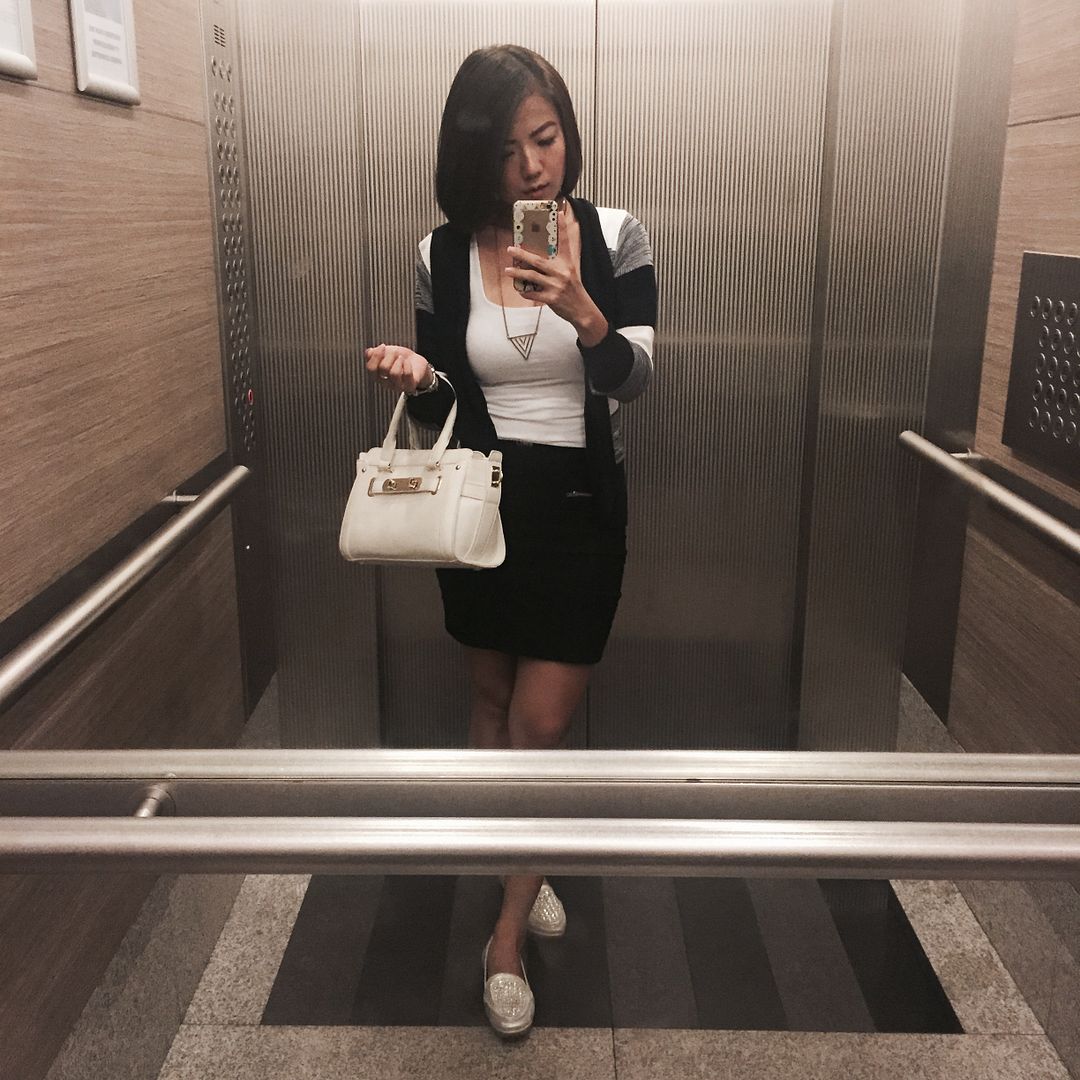 Mandatory lift selfie :D
Well I really love my eyelash extensions by TNS (@thenailstatus) If you havent tried eyelash extensions before, you can head there because they charge only $60+ for first timers instead of the usual $130!

Met Gwenda at City hall first and got a birthday balloon for Lixian from a shop at Raffles city shopping mall! Isnt it pretty!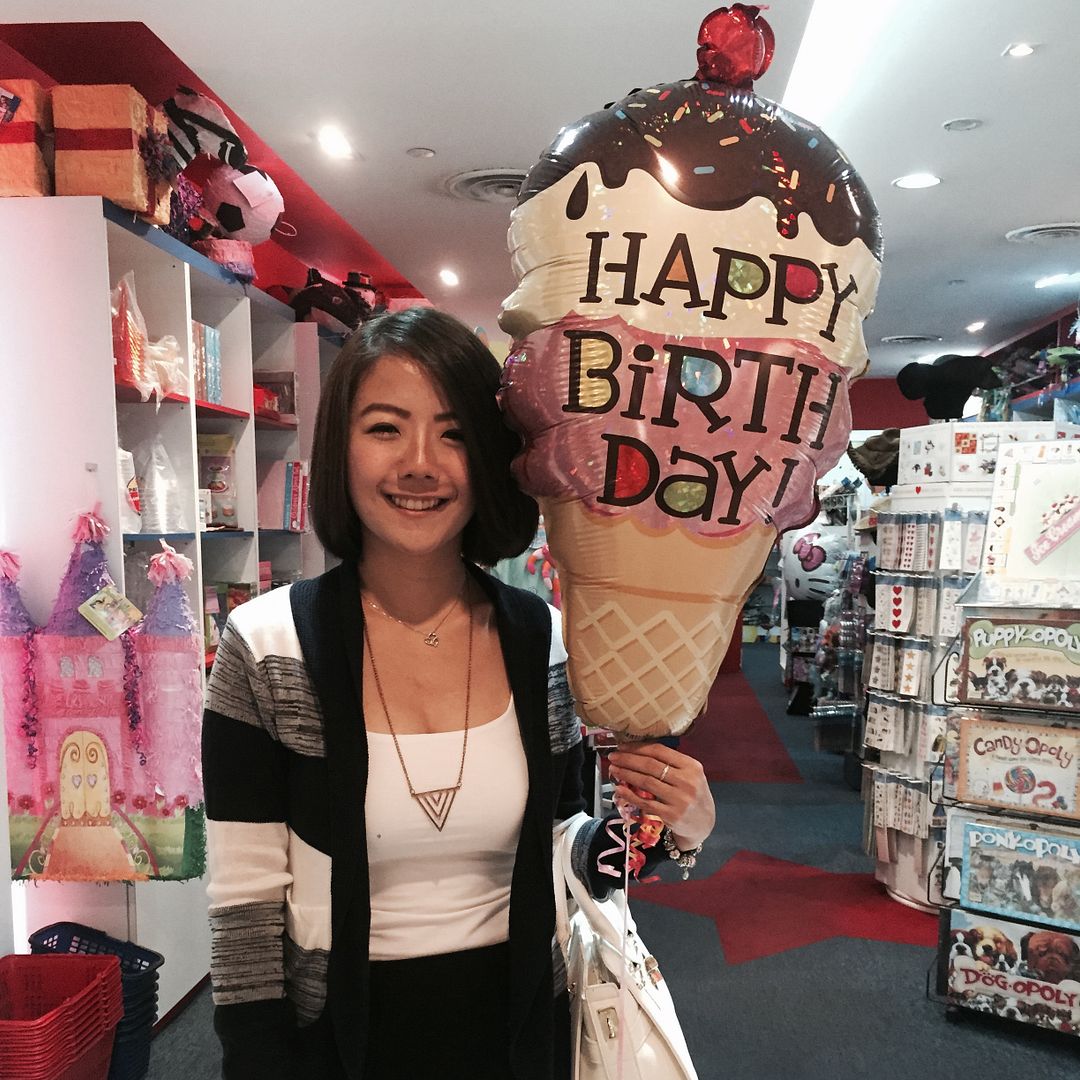 Met Bernice and Charles before heading over to Marina Mandarin together! Haha the four of us were jokers, we followed the direction straight to Mandarin Oriental and only realised when we reached the lift and realised we were wrong when we saw Melt the World cafe instead of Aquamarine. The silly me still told Gwenda I came here last year for a friend's birthday celebration. HAHA.
We received Shawn's message to say that Lixian's in the toilet so we waited outside the toilet to surprise her! Haha but the surprised got foiled because... she heard out loud voices from inside the toilet hehehehee. Off we headed to dinner because we were famished and dead thirsty!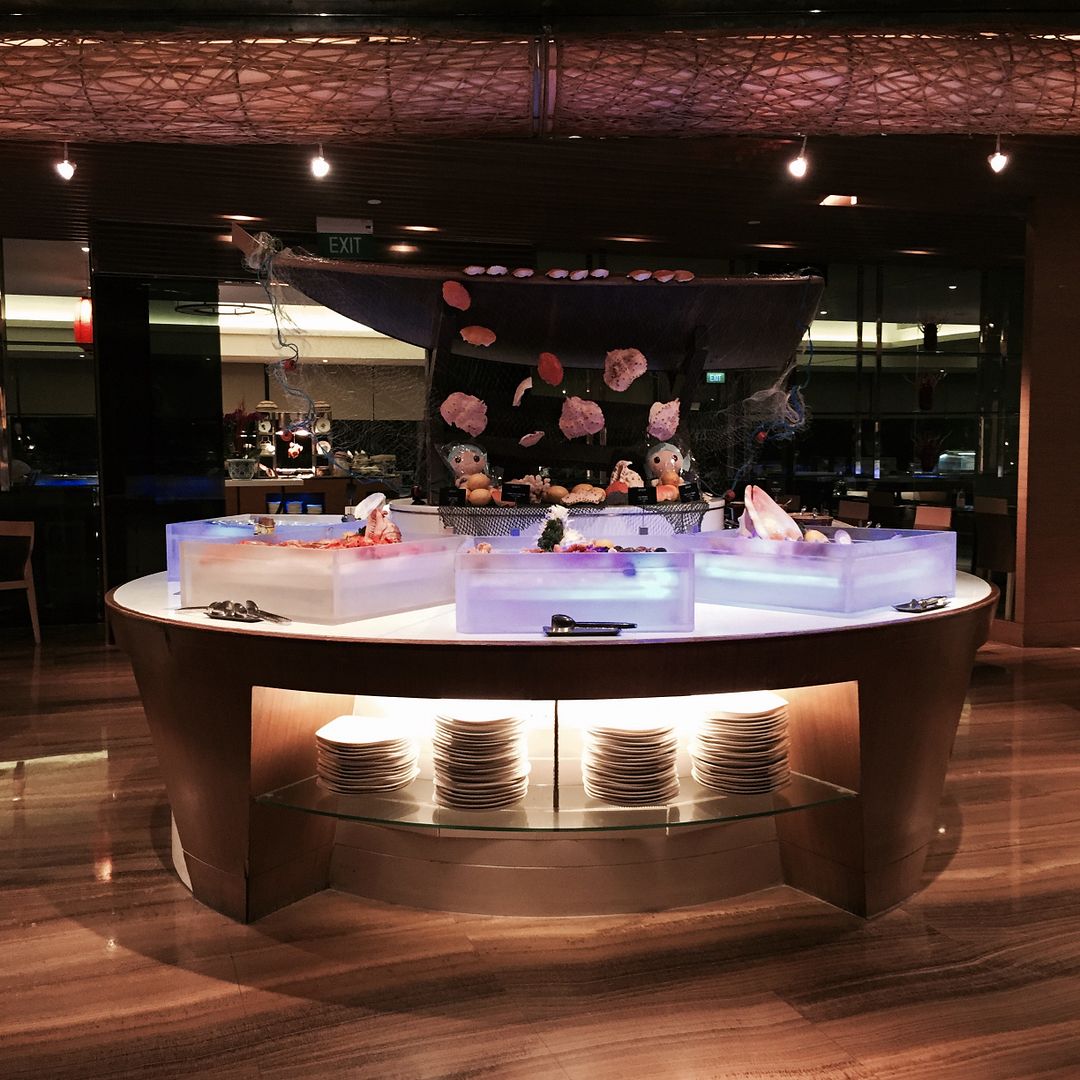 Seafood galore! Eating with me is so good. I helped peel prawns and crabs :D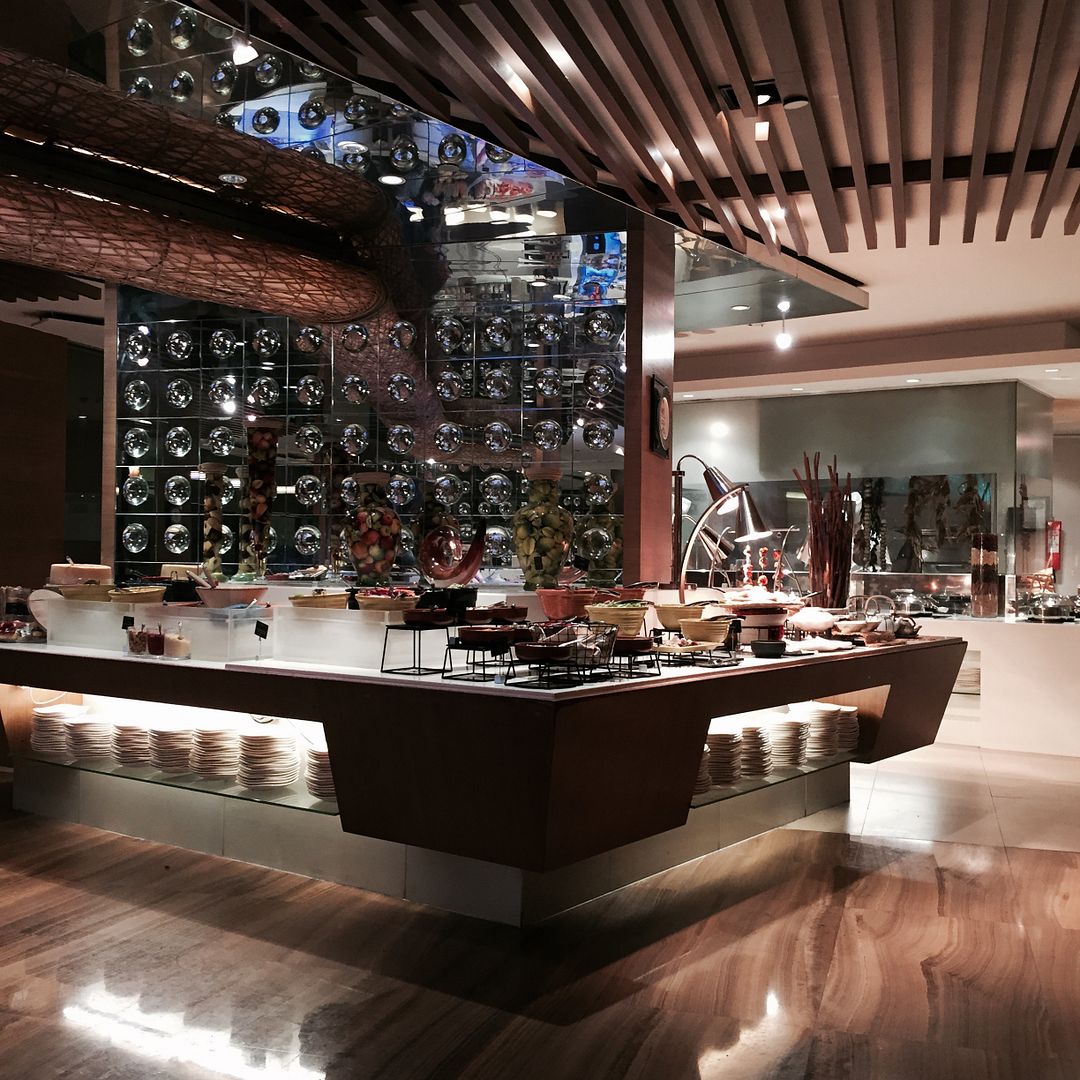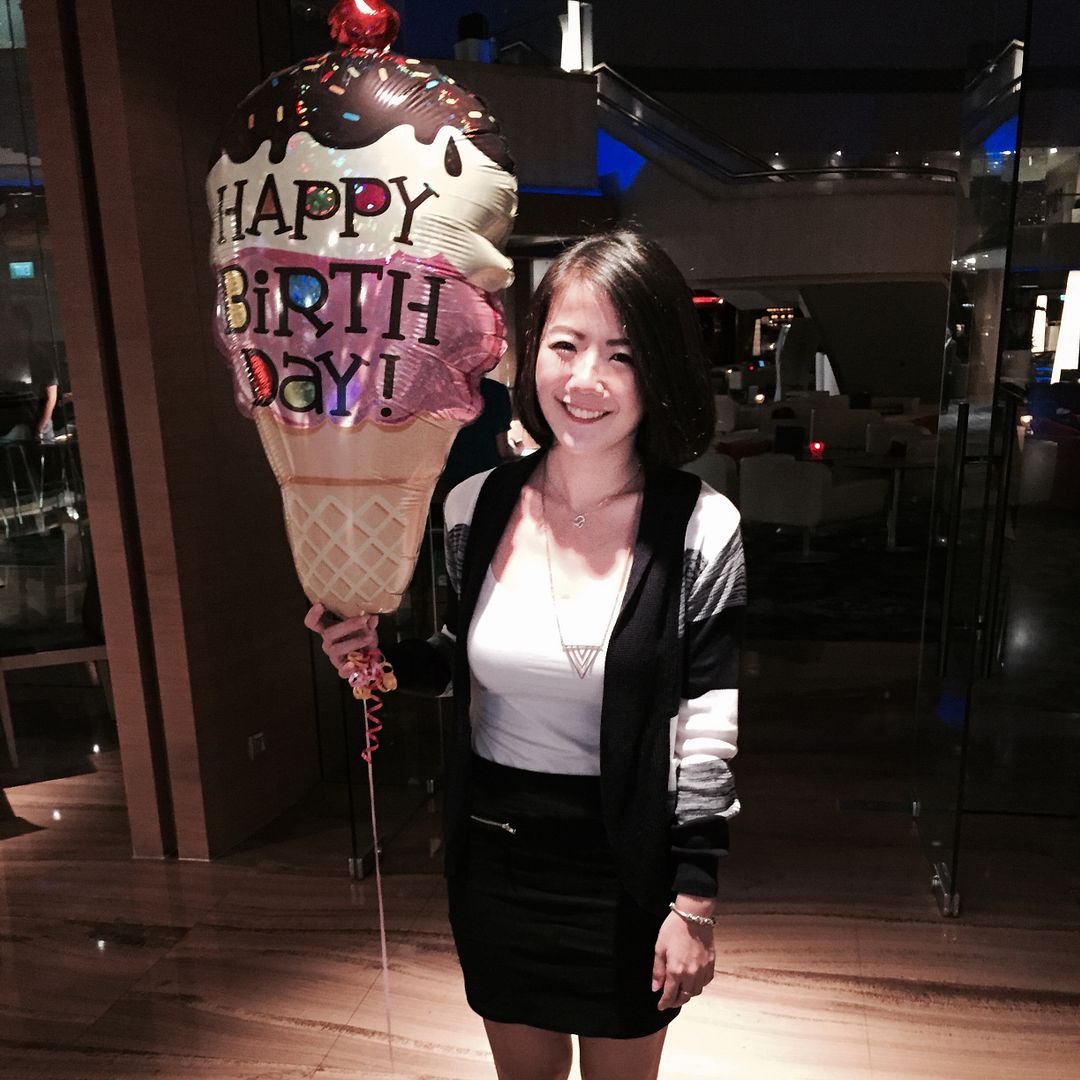 July is my birthday month so this balloon is for me too!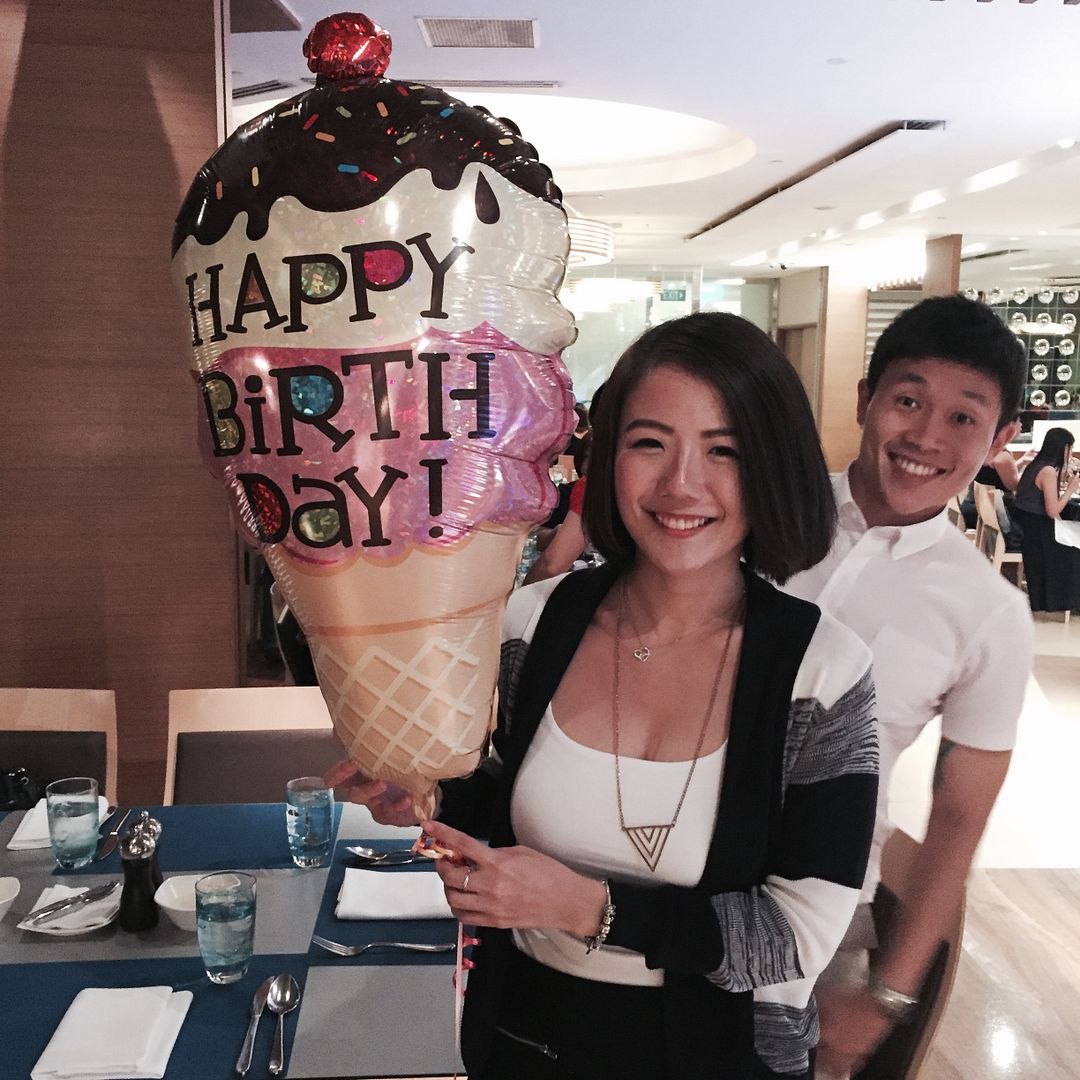 Thanks Shawn, for photobombing! You cannot imagine how many times Lixian told him to stop. XD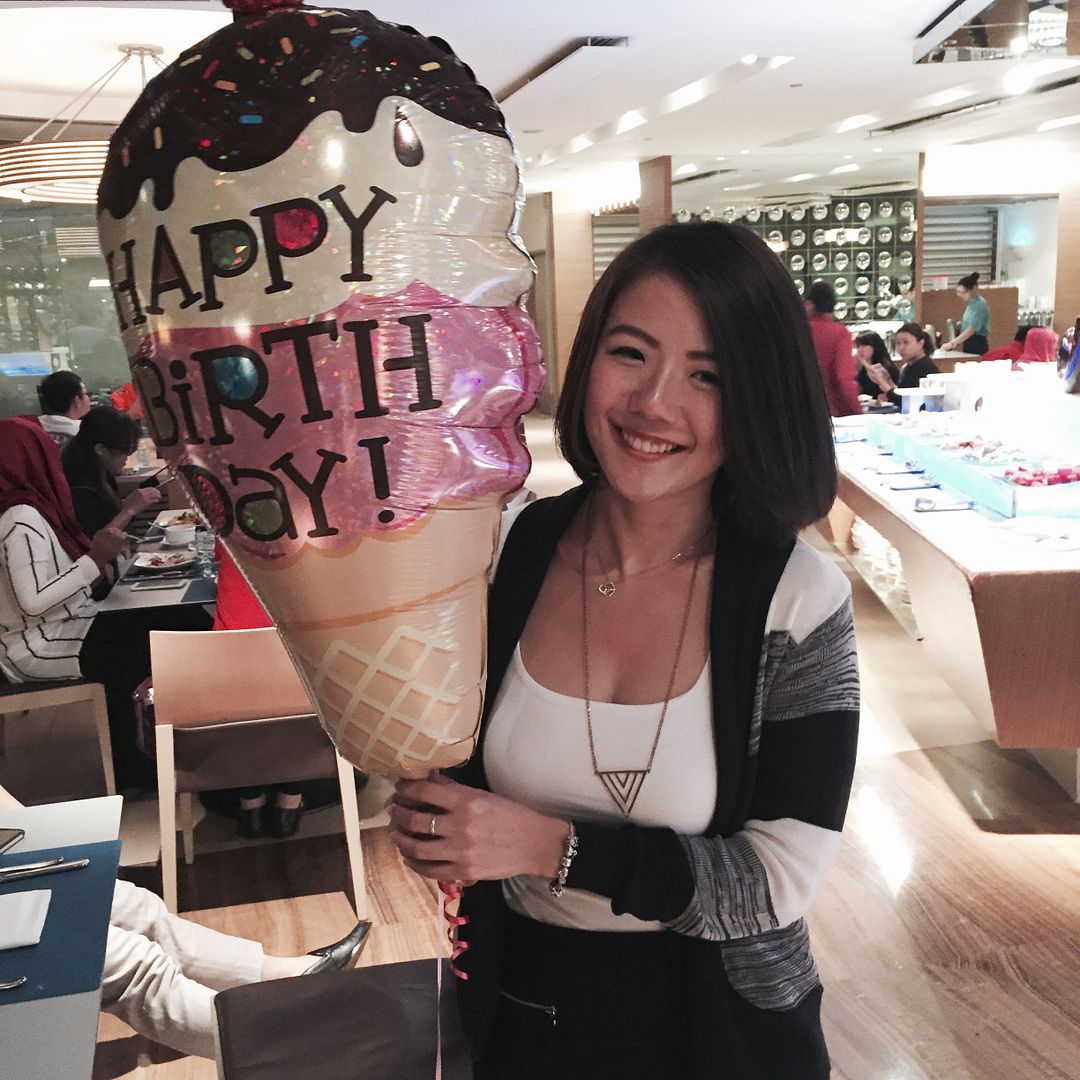 Always feel like a little girl when I hold a balloon! And of course such a pretty one like this. :)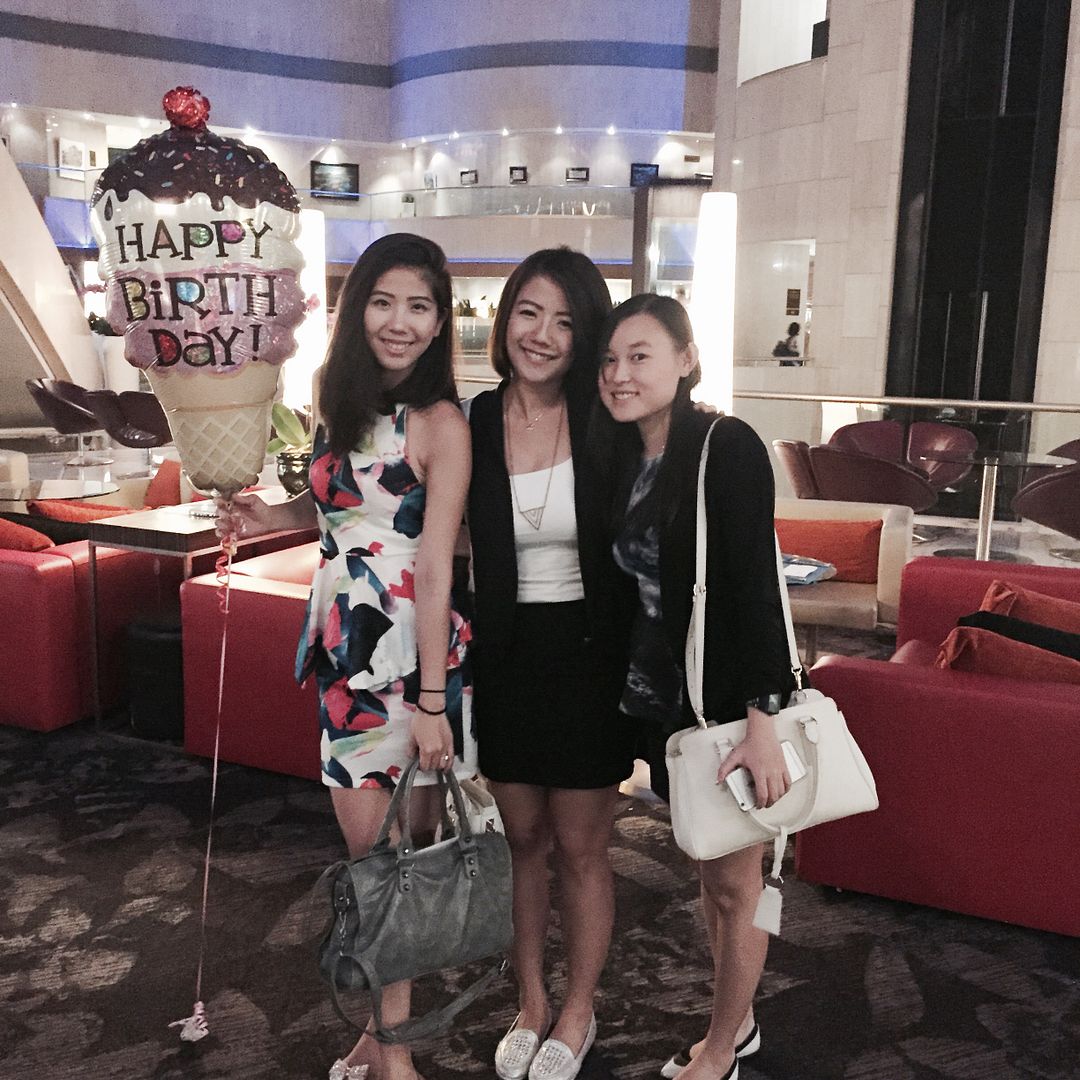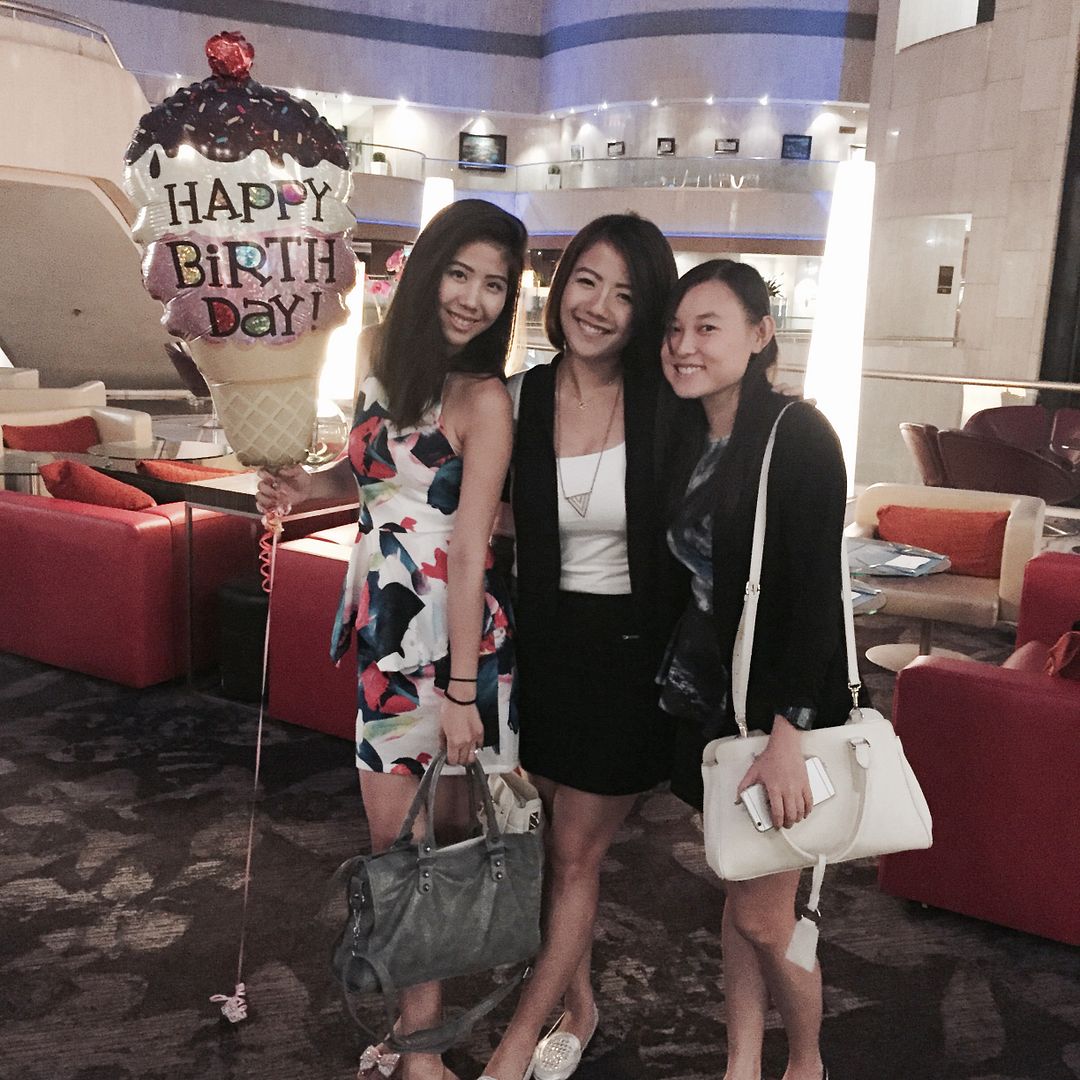 Happy Birthday girls! My birthday falls on the 13th, Gwenda's on the 19th and Lixian's on the 22nd.
Thanks girls for being my pillar of strength during tough times. :) Its been an awesome 8 years together with yall and we're only about to get closer and closer! Love yall!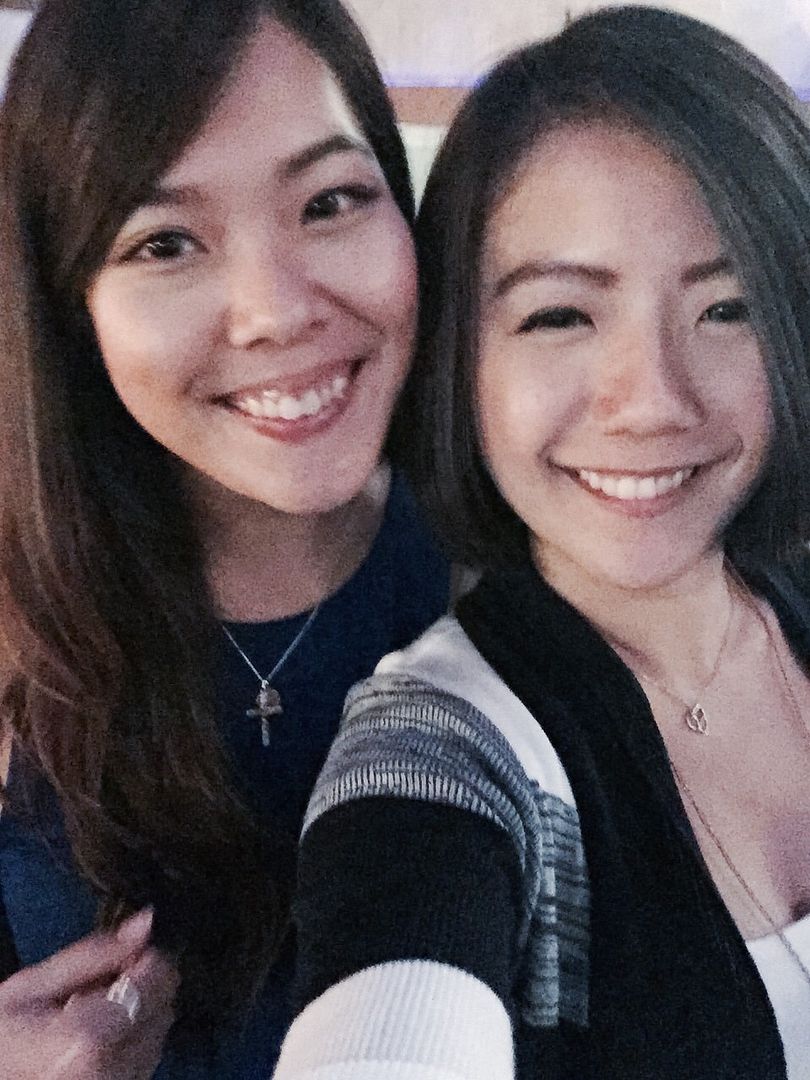 And I'll end the post with Bernice, the older girl, but a mere 7 months! She probably spends the most this month of the year because of us. Thank you for always being so funny. And to more impromptu dinners and gym sessions!