If you knew me personally, you'll probably know that I love Korea. Nevermind that the last time I visited the country was some 18years ago. I guess the main reason is because of the variety shows, korean dramas, and food! I'm always on the lookout for authentic korean restaurants in Singapore. :) Recently I had a very bad craving for Pickled radish and I searched high and low for them only to find them at a Korean mart along Tanjong pagar! I then decided to make some Kimbap for the first time to satisfy my craving!


I searched online for recipes and came across several channels on Youtube - a popular channel by a Korean lady (Maangchi) who has many recipes!


I prepared the ingredients, mainly rice (I substituted white rice with organic multigrain rice), Dangmuchi (Pickled radish), Cucumber (or spinach will do too), Carrot and/or crab sticks, and fried eggs.


1. After cooking the rice, add salt and sesame oil and stir. Leave it to cool before you start rolling.
2. Prepare all the ingredients listed above and set aside.
3. Once the rice has cooled, lay a sheet of seaweed on the mat (shiny side faced down) and distribute a thin layer of rice on the top 3/4 of the sheet.
4. Add your ingredients and start rolling! Remember to keep the roll tight by pressing it firmly.
5. Once done, remember to drizzle some sesame oil and sesame seeds if you have them!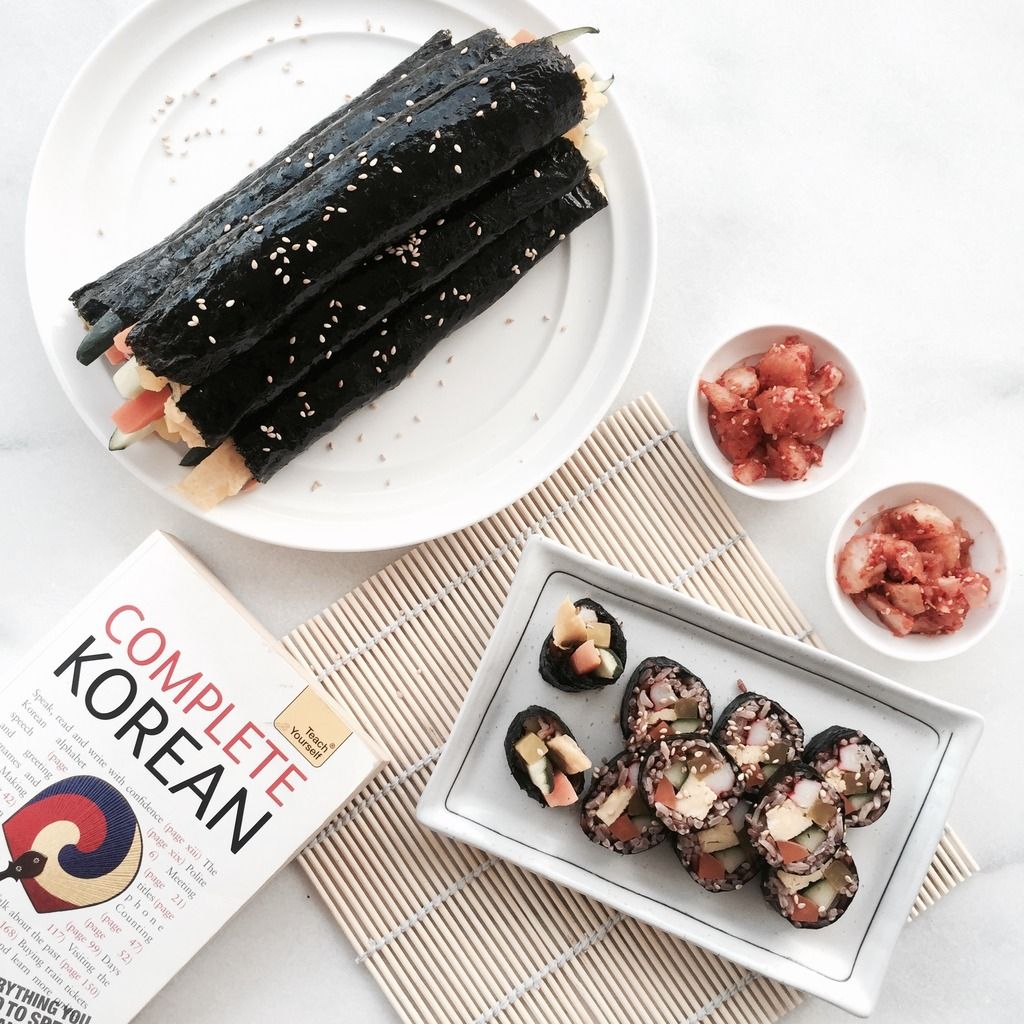 I have 2 books which I refer to when I self learn the korean language! I can read and write basic words but I cant listen and speak well. Haha I need more practice!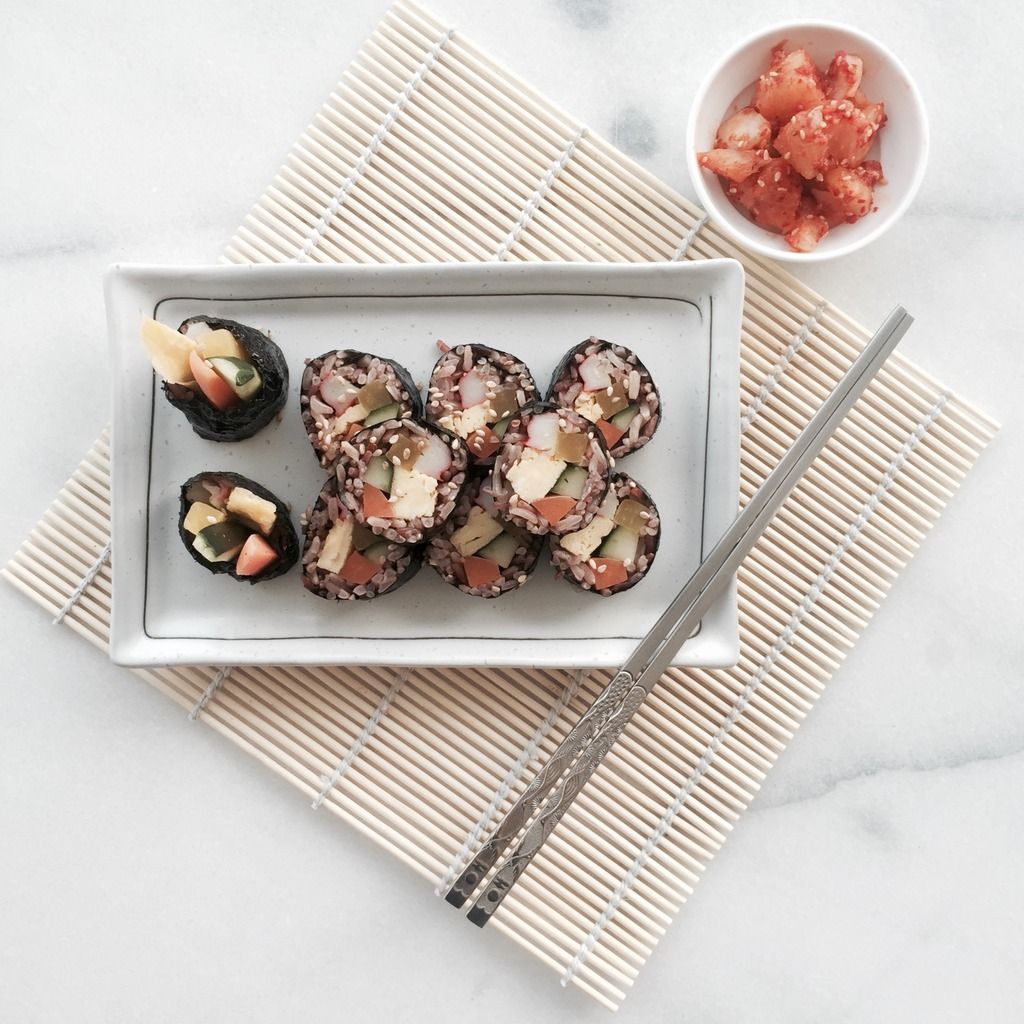 There's the finished kimbap that I had for dinner yesterday! I made 9 rolls in total and had 3 for dinner. Well, there wasnt that much of rice in each roll and i had multigrains instead of white rice! That made me feel better :D