As all Singaporeans will know, our country is celebrating Singapore's Golden Jubilee this year as we turn 50 years after we declared independence. The government and many businesses have placed emphasis on SG50 celebrations with promotions, campaigns, and of course, SG50 funpacks for every household in Singapore! Well, that accounts for more than 1 million funpacks! To lend a helping hand, Nuffnang had their staff and bloggers help in the packing too! Last Sunday, Jiejie and I woke up really early - at 7am to prepare because we had to reach Kranji camp by 8.30am!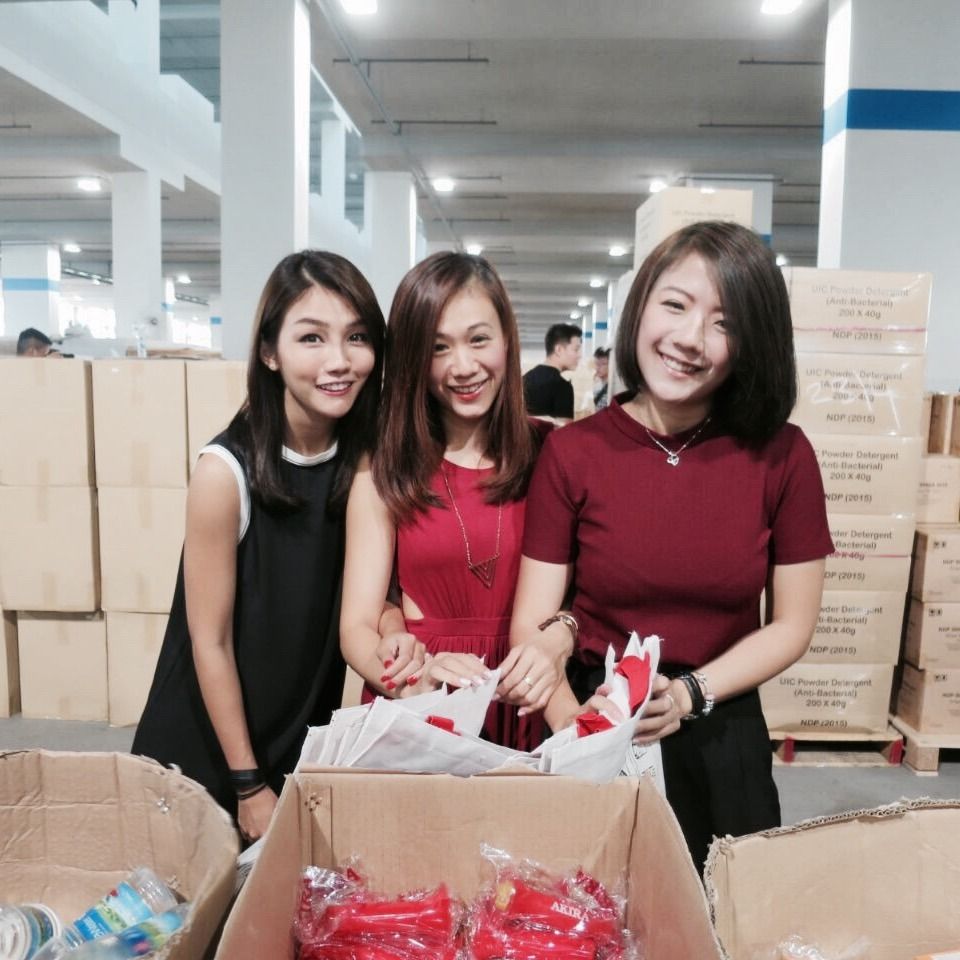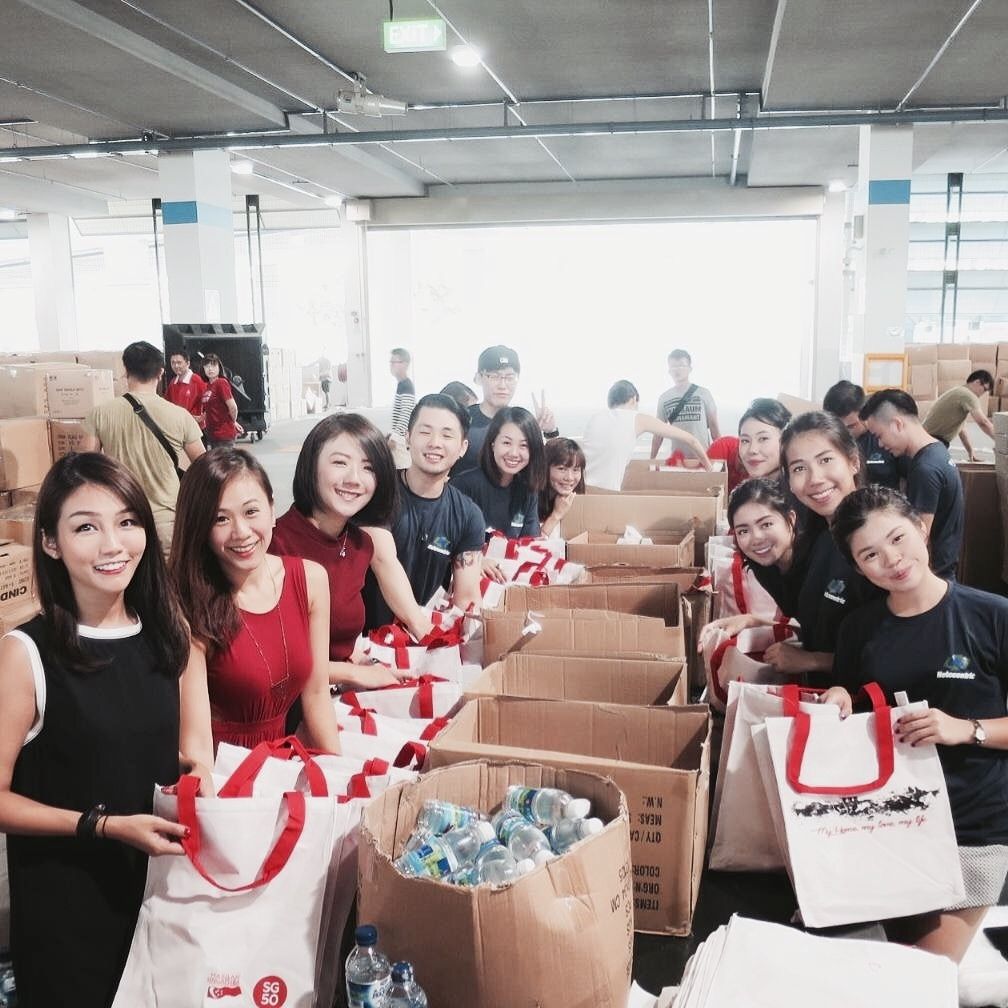 This batch was really very efficient!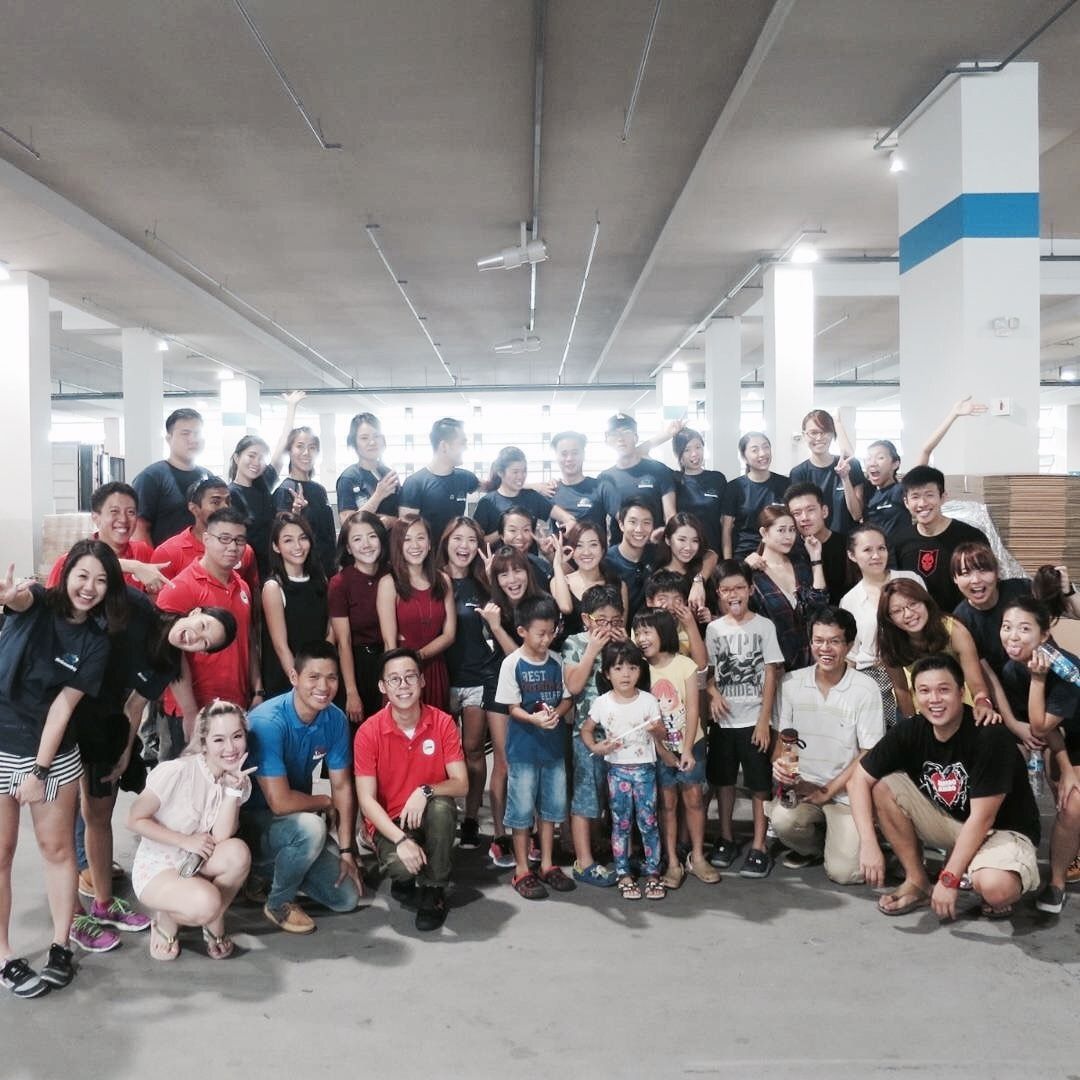 Stole the top 2 photos from Nuffnang's FB page! :D Photo credits: Nuffnang SG -- The Nuffnang family coming together to do their part for SG50!
In most funpacks, there will be a note from us and the other people who have also come together to help pack the funpacks! So you might get a note from me in there!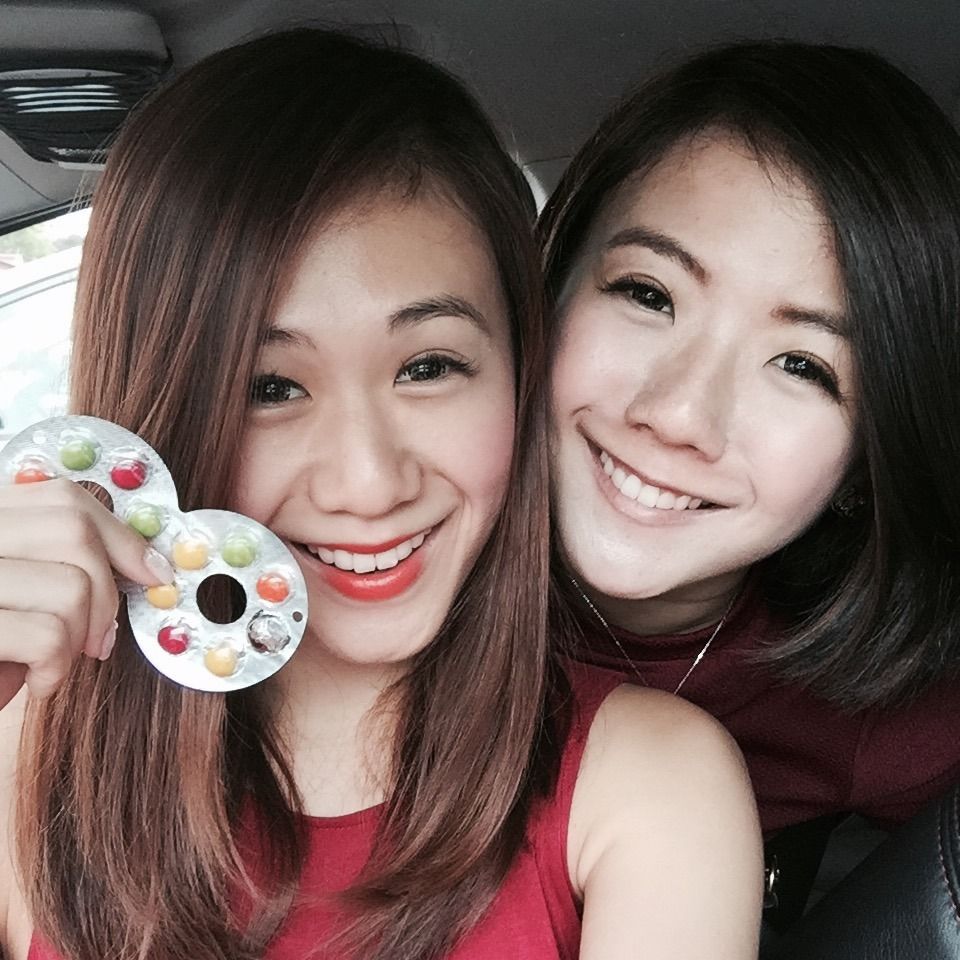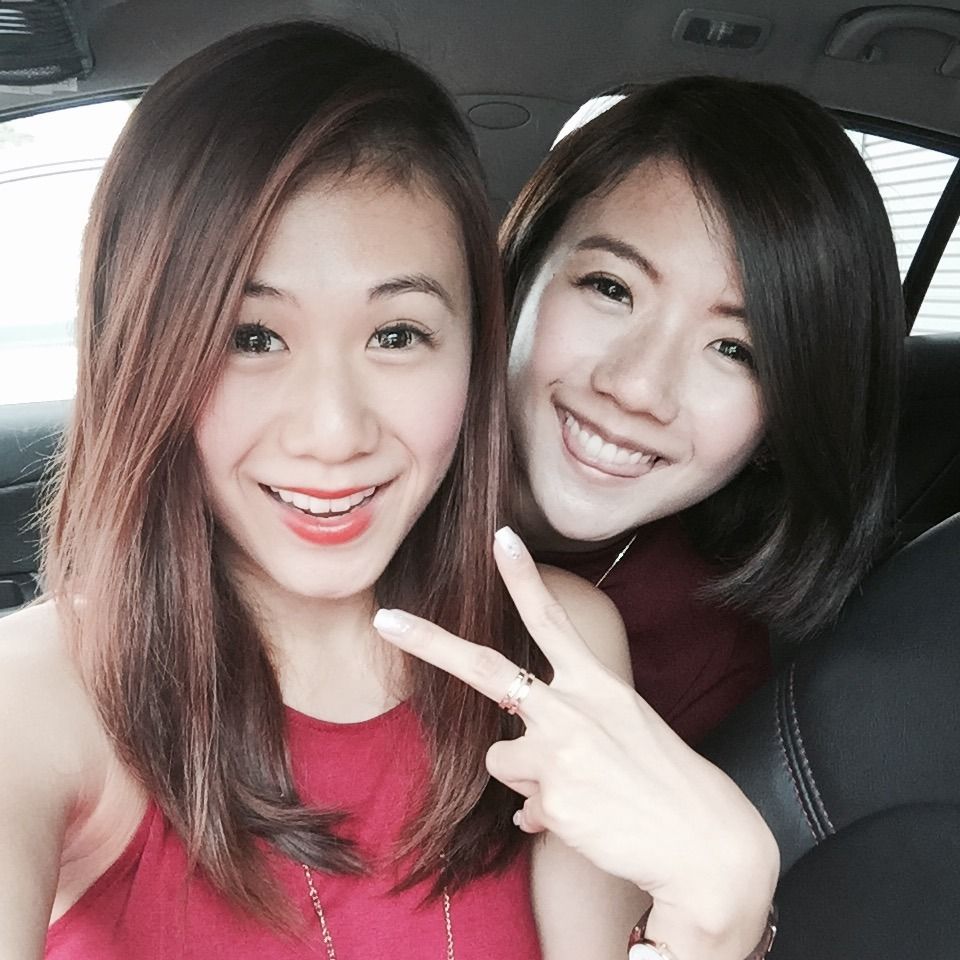 Thank you Jiejie, for always making me your Plus 1 at events. :)
Headed home after lunch because we were beat! And we had to rest before heading to Uncle's house to celebrate my cousin's 21st birthday. She didnt want an elaborate party so we just had a mini family celebration.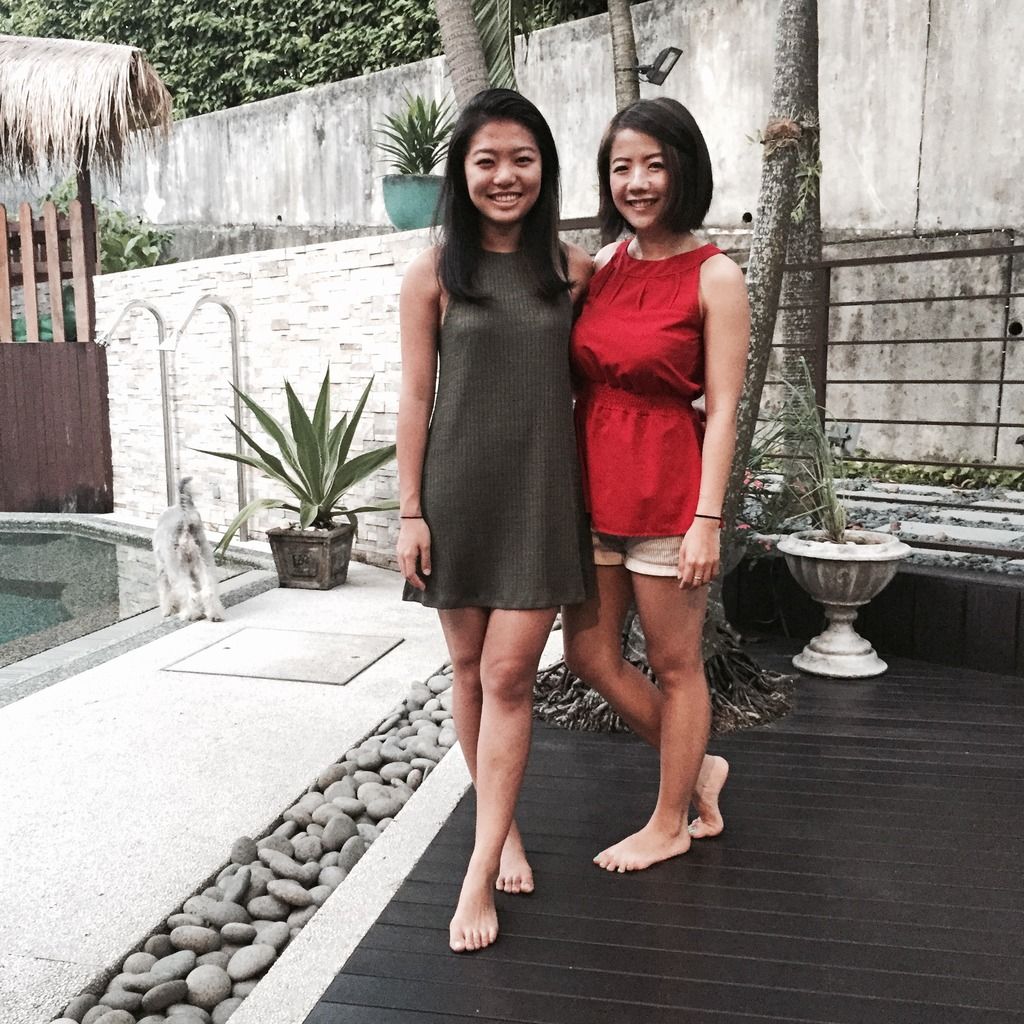 This is Jingyi! We call her Jing at home and she has always been very obedient and filial to her elders. She was one of my favourite playmates when I was younger. I remember always wanting to carry her around when I was just 4-5 years old.
My girly cousins, missing Reiko who was still in London then!
Jing's mummy, my Xiaoshen, is a wonderful cook! She made wanton mee which was so yummy! Apart from wanton mee, we had homemade chives kueh, soon kueh and yummy glutinous rice!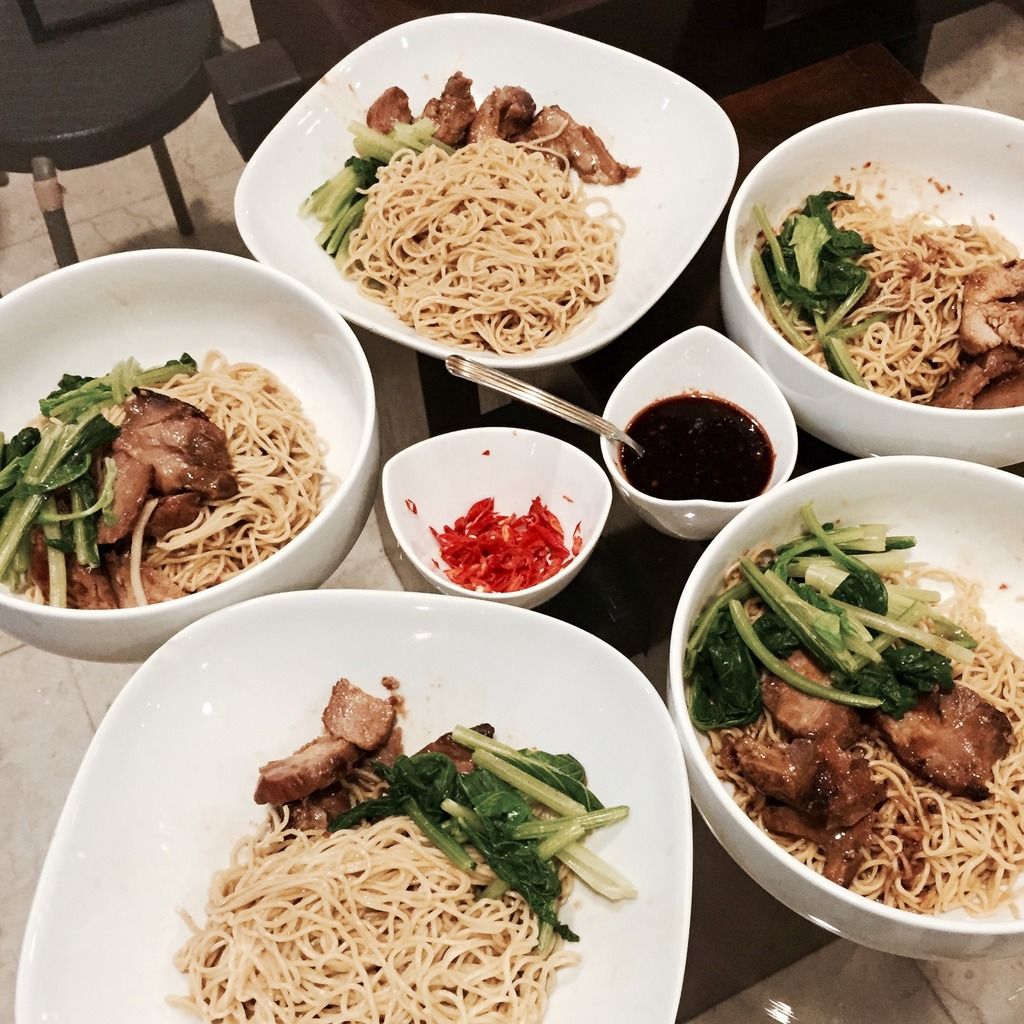 Wanton mee without chilli for me please!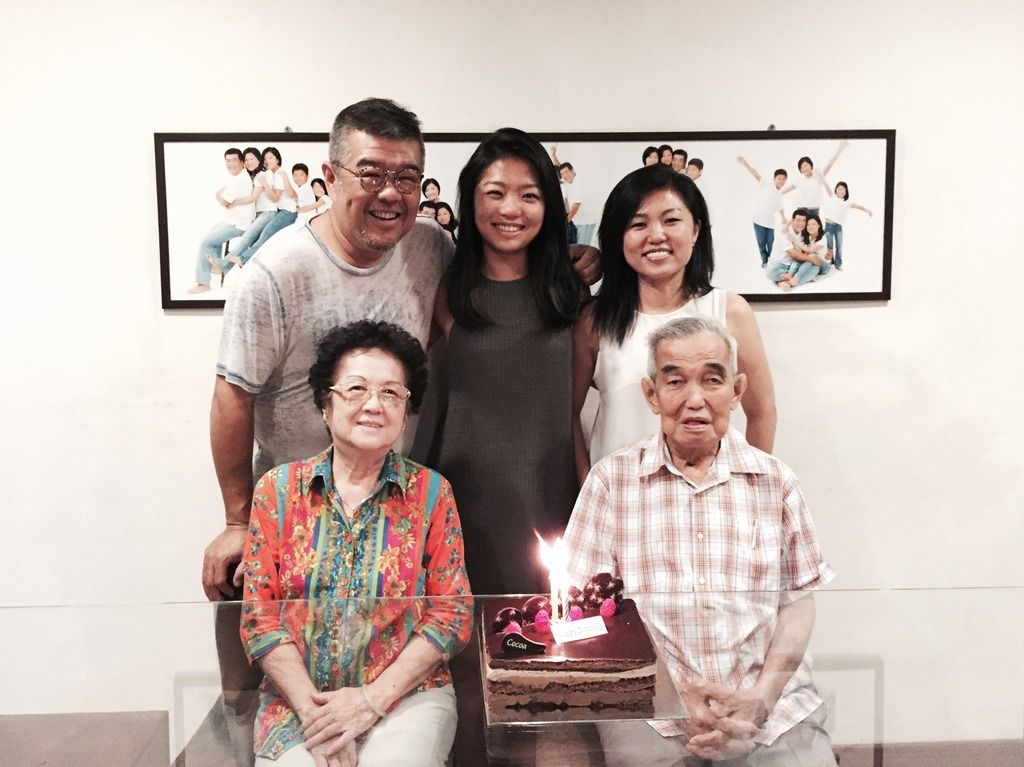 Today is Jing's actual birthday. Happy Birthday my dearest Jing! Hang in NUS for another 2 years and you'll be done with school! This birthday, I wish you all the happiness in the world. I'll always be here for you & I love you!